Welcome to Joseph Peck International
Inspiring Love and Empowering Dreams

Welcome to JOSEPH PECK INTERNATIONAL. It's no accident that YOU are here. Everything happens for a reason! Everything! God has brought you to be blessed to live the abundant life that Jesus promises! The gates of heaven are open. The questions is, "Will you choose to receive?"
Please Turn on Javascript
Do You want to live a life of adventure?
Do you want to live your life on purpose?
Do you want to live your life for a King?
Then you've come to the right place.
Make the choice – SUBCRIBE TODAY to Your Daily Blessing!!!!!
Blessings to CHOOSE to step into a LIFE of abundance!
Joseph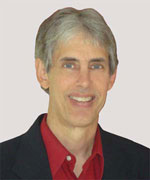 Joseph Peck, M.D.
INSPIRING LOVE
Blessed to be a blessing
30-60-100 Dream Coach
Dr. Breakthrough, The Great Connector, and The Journal Guy
Creative Marketing and Communication Strategist
Empower 2000, Inc.
EMPOWERING DREAMS
Changing Lives to Disciple Nations
Connect – BE Blessed To Be A Blessing
LinkedIn: http://linkedin.com/in/thejournalguy
Facebook: http://facebook.com/thejournalguy
Twitter: http://twitter.com/thejournalguy
P.S. Sign up TODAY for my free E-course "30 Days To Breakthrough!" God wants to transform your life NOW!
P.S.S. Spiritual Journaling will transform your life!
UNCOMMON Journaling is the key
to unlock YOUR dreams!