Joseph's Story
MY LIFE STORY
SUMMARY
I started my life with so many blessings – loving parents, a peaceful home, good health, a great career, and a beautiful wife and children. Yet I nearly lost everything I valued when a bad storm came because the foundation of my life was built on sand, not on the solid rock of Jesus Christ. I realize that it's only by the grace and mercy of Almighty God that I still have anything and can do anything of lasting value.

To download this audio file, RIGHT CLICK HERE and then choose "Save File As …"
LIFE BEFORE JESUS – LACK OF FOCUS AND PURPOSE
Born in Fort Lewis, Washington in 1958, I moved frequently while growing up because my father was a career JAG officer in the Army. By the time I was 15 years old, I had lived in Europe over half of my life – 8 years to be exact. Soon after that, Virginia became my home.
Raised Catholic by two loving and responsible parents, I went to church on most Sundays throughout my life. I never stopped going to church. I believed in God and that Jesus was God's son since I was very young. I used to say I loved God and that He was my top priority, but if you looked at how I spent my time and money, this obviously wasn't true. Even though I went to church every week, no one had ever taught me how to connect with God. I had very little prayer life and I didn't own a Bible until 1999.
Because the Army JAG School was in Charlottevsille on the UVa campus, our family lived in Charlottesville, Virginia for six years (1963-1967 and 1973-75) while I was growing up. After graduating from Albemarle High School in Charlottesville, in 1975, I attended the University of Michigan for one year before moving back to Charlottesville to complete my undergraduate education at the University of Virginia. There I obtained a B.A. Degree in Biochemistry. After that, I attended the Medical College of Virginia in Richmond for four years of medical school and three years of anesthesiology training.
I did well in school and was fortunate to attend medical school to become a physician. I enjoyed a variety of sports and did well. I liked doing almost everything, being a "jack of all trades and master of none." My life lacked focus and eternal purpose.
As a physician (anesthesiologist), I always had a good income. I had two kids that I was very proud of, but didn't realize what the fruit would be in spoiling them. I was living to retire by the time I was 50 and disciplined myself to save. I was fortunate with my investments. Life looked good before the storm came.
Because my faith was not grounded in the Word of God, I could not share my faith with my own children even though I wanted to. All I could do was insist they go to church and Sunday school. My children were bored to tears with church. My wife only came to church with us every 4-6 weeks.
In the Spring of 1998, I did a presentation called "Managing Your Time and Money" to a small group of Virginia franchise owners. The essence of my talk was "time is money." After listening to me, a very successful Christian businessman recognized I was too busy and caught up with worldly things, so he recommended I read Stephen Covey's book called "First Things First." I did so in the summer of 1998. That book talked about not just fitting in more things in your life, but fitting in the important things first.
After reading the book "First Things First," I realized I was too busy to even have time to read life-changing books like this. I desired to have more balance and focus in my life. I made a commitment to myself to cut back from full-time anesthesia work. I spent almost a year trying to work out an agreement with my anesthesia associate to cut back to part-time, but we never were able to reach an agreement.
After practicing medicine (anesthesiology) full-time for 12 years at Culpeper Hospital, I finally left there in 1999, realizing I was "burned out" from the frequent night call and emergency cases.
I felt secure in myself – with family, money, people skills, and more. I planned to start an Internet company and have a stock offering to make lots of money. However, I didn't realize that a terrible storm was brewing. I was self-centered, not God-centered. I was proud, not humble.
While God had blessed me with so many gifts from the onset of my life, I had never put Him first. I gave less than 2% of my income to the church. Other than church, I participated in no Christian fellowship. I used none of my talents to help the church.
Without the light of Jesus Christ, I was living in a world of darkness and didn't even know it. The Bible wasn't my guide for living. I either was unable to recognize the warning signs that a bad storm was coming or else ignored them. I couldn't recognize sin in my life, on TV, on the Internet, etc. In my mind, I was falling victim to progressive and addictive sexual lust.
Without the truth of God's Word, I started to believe there was no devil and that everyone went to heaven. Maybe that's what I wanted to believe. I felt sure I was on my way to heaven, although I was clueless as to what the Bible said about that. Even though I had been successful in my schooling, career, and investments, I was making progressively poorer choices which were leading me and my family on a path of destruction, but I didn't know it. The world I had built was crumbling. My house built on sand was collapsing. I started blaming others.
To an outsider looking in, I seemed successful. I had what seemed like a good family. But by the year 2000, after 19 years of marriage, it was obvious that my wife and I were growing distant. The water I was playing in had become dangerous. Because Jesus was not my rock (Lord of my life), I nearly lost everything I had worked so hard for – my wife, kids, career, and retirement account. Fortunately, God rescued me by His amazing grace, not because I deserved it, but because He loves me. God gave me a second chance, this time to live for Him. That's why I'm so grateful.
HOW I MET JESUS – GOD'S GRACE
First of all, let me make it clear that I didn't find Jesus, but rather He found me. God was never lost – I was. The Bible says, "No one can come to Me unless the Father who sent Me draws him" (John 6:44). By God's grace, He jerked me away from my really busy job to allow me to slow down enough to start a process of searching for truth. Then God needed to work on my character to humble me because I had grown arrogant and self-reliant.
During all of 2000, I read the book "The Greatest Salesman in the World" by Og Mandino numerous times. This book tells a fictitious story that takes place around the time Jesus was born. The greatest salesman in the world has retired and liquidated most of his assets, but before he dies he knows he will be given a sign letting him know who to pass along his 10 scrolls that have been the secret to his great success. It turns out he passes along his scrolls to St. Paul after his Damascus experience with Jesus. The greatest salesman tells Paul that even the Word of God has to be sold. Of course, St. Paul went on to become the greatest salesman in history for the Word of God. I fell in love with this book, desiring to be a great salesman myself. So, over the course of ten months in the year 2000, I read a new scroll three times a day for 30 days. In other words, I read a new scroll 90 times each month for ten months, eventually memorizing each scroll entirely. I had never done anything like that before, nor since. God put that desire in my heart to begin molding me to be a great salesman for His Word.
During the year 2000, as I quoted various passages from this book, new doors of opportunity began opening. In April 2000, while I was browsing the Focus on the Fmily web site, I noticed that organization only officially endorsed one family policy council in Virginia. That was The Family Foundation, Virginia's largest pro-family organization. I contacted Kevin Hoeft, the Resource Director, and we met a few weeks later. When I learned about the core values of the The Family Foundation, I agreed with all of them. I told Kevin I didn't know when or how I'd get involved, but that a good seed had been planted in fertile ground.
Two months later, in June 2000, I attended The Family Foundation prayer breakfast held at Open Door Baptist Church in Culpeper Virginia. Several uncommon Godly seeds were planted in my life at this meeting. As I was leaving the church building, Pastor Mark Jarvis introduced himself. He was very friendly, asking questions about me, but he didn't talk about church or God. Instead, he asked if I ever listened to local Christian radio. When I told him "No," he recommended I listen to American Family Radio. What a wonderful difference that has made.
After listening to American Family Radio for a few months, I was so grateful for the family tips, financial tips, and great messages I heard on Christian radio, that I revisited Mark at his church. Even though I had gone to church my whole life, Pastor Mark was the first person in my life ever to open a Bible and read it to me believing it was true. When we met, Mark would read a few verses from Scripture that were pertinent to the situations. As I learned how to read the Bible, I started reading it on my own.
Initially I continued to go to the masses at Precious Blood Catholic Church on Sunday mornings with my family. However, I also began going to Open Door Baptist Church on Sunday evenings. As I hung around people who not only believed in God, but knew that He is at work in our lives all the time, I began to notice how God was at work in my life. I began to realize that what I use to call "coincidences" were really "God winks."
In early December 2000, I attended my very first adult Bible study when Wayne Duncan invited me. This was the first time anyone had ever invited me to a Bible study and I gladly came.
STEPPING OVER THE LINE FOR JESUS
In mid December 2000, my wife (Julia) and I had another couple over to our home for dinner. While we had been friends for a few years, this was the first time this couple had ever come over for dinner. I had about 350 custom family Christmas cards and letters all ready to be mailed out and decided to give our guests their card in person, fully expecting our lady guest to put it in her purse. Instead she opened it and read our family Christmas letter. When she noticed that the back page of our letter talked about Mark Jarvis, she told me I needed to be careful about Mark because he was "on the other side of the line". I had never heard about "the line" before and was clueless as to what she was talking about. My wife wanted us to redo all our Christmas letters printed on custom stationery, but I refused. I told my wife and guests that Pastor Mark had been a big blessing to me.
The very next morning, I left to go to work about two hours earlier than I normally ever did. As I was driving, I turned on American Family Radio. Immediately Dr. David Jeremiah, a preacher I highly admire, said "I want to tell you about the line!" Dr. Jeremiah went on to say, "You can't straddle the line! – either you are for Jesus or against Him." He used Pontius Pilate as an example. He explained how Pontius Pilate didn't want Jesus to be put to death and had 3 chances to let him go free, but didn't. First Pontius Pilate tried Jesus himself and found no reason for Jesus to be put to death. Then he sent Jesus to King Herod, who was visiting Jerusalem from Galilee. King Herod found no reason for Jesus to be executed. Finally, because it was the Feast of the Passover, Pontius Pilate had the authority to release one criminal. He offered both Jesus and the murderer Barabbas, expecting the Jewish people to choose Jesus to be freed. To his surprise, they chose Barabbas. Pontius Pilate even ignored the counsel of his wife who sent him a note telling that she had a dream that Jesus was a good man and not to harm him. After turning Jesus over to be crucified, Pontius Pilate washed his hands saying "I wash my hands of the blood of this innocent man." But could he really do that, when he had the authority to release him? Of course not. As I listened to Dr. Jeremiah, I realized that I often tried to straddle the line, being for Jesus as long as I thought no one would persecute me.
On the evening of Christmas Eve (Dec 24, 2000), I went with a few in-laws for the very first time to a worship service at a historic Episcopal Church in Falls Church. It just happened to be the church that President George Washington served on the vestry for. The Gospel reading was the Christmas story about Mary and Joseph. The priest talked about Joseph and his take home message was that while it's good to plan, we need to be willing to change course if God so directs us. What's interesting is that my middle name is Joseph and I had spent my whole morning that day making plans for the new year before God completely redirected my day.
A week later, on New Year's Day (January 1, 2001), God unexpectedly crossed my path with a Christian man who challenged my faith. This man had come up from North Carolina to Virginia to visit his nephew, who was a friend of mine. When he asked what I did, I told him my goal was to be a great salesman for good services and things. When he asked me what kind of things, I realized that I wanted to say for God's Word, but was afraid to.
On January 6, 2001 (Epiphany Sunday), 2,000 years after Jesus was born, I committed my life to Jesus Christ during the mass at Precious Blood Catholic Church. There was no altar call – just a mighty move of God in my heart. After reading "The Greatest Salesman in the World" book repeatedly over the previous year, I immediately knew God had called me to be a great salesman for His Word.
LIFE AFTER JESUS – A ROMANCE AND ADVENTURE
What happened after Jesus became my Savior and Lord – after my spiritual rebirth? Well God started a process to turn my life right side up. At first it was a struggle. The Holy Spirit started convicting me for sin in my life. Sometimes it was big things and sometimes it was little things that I never even noticed before.
I experienced persecution from my own family, from my wife and two kids. They reacted as if I had gone off the deep end. My wife would say to me "You're totally different." While she didn't, I knew this was a good thing because the Bible says that when you are born-again, old things have passed away and all things are new. During 2001, there were numerous times I went into my sunroom where I spent my "quiet time" to cry out to God for mercy. I told God that I trusted Him with my life, my wife, my kids, and my career, and that if He was going to take those all away from me for being faithful to Him, I would accept that even though I didn't want it. I told God I wasn't going on the other side of the line – that I was for Jesus and that was where I was staying. God really blessed me and my family for this commitment.
Gradually things started to improve. As I let go of old habits and made God my top priority, He started working more and more in my life. I developed the habit of morning quiet time. In 2001, I spent about one hour each day in quiet time with God, reading the Bible and praying. I started attending a weekly Bible study. I had a heart for the things of God and sought out a lot of new, neat Christian experiences.
I became involved in a weekly Christian accountability group (LIFE group).
Before 2001, I never gave God the first of my fruits, but rather always the leftovers. During all of 2001, I gave God the first of all my fruits, not because someone told me to, but because I wanted to. This included my time, talent, and treasure.
As a got to know God better by spending more time with Him, applied Biblical principles for living, and gave money cheerfully for God's purposes, I experienced a variety of blessings, including blessings of relationships, finances, fruit of the Spirit, etc.
I fell in love with my wife Julia all over, as when I first met her, but this time my love was even deeper and more sincere. My daughter Caren committed her life to Christ in September 2001 and was quickly transformed from a selfish teenager into a kind young lady. My son grew closer to Jesus and me. My immediate family began getting along better. Shouting ceased. We had more patience with one another. Our children began doing chores gladly. All of us developed better habits and routines.
God miraculously reconciled my relationship with Dr. Sue Wilcox, my former anesthesia associate at Culpeper Hospital, in answer to prayer. In 2001 I developed more close friendships that I had my entire life before.
I could give numerous examples of how God has blessed our family finances since we began giving at least 10% our income to the church and His Kingdom's purposes. Here is just one example. One November morning in 2001, after spending 2 1/2 hours of quiet time in my sunroom, I went to my desk and wrote a check to donate $200 to the Fellowship of Christian Athletes to buy Bibles. Five minutes later, I picked up the phone and found a voice message from an anesthesiologist I had met only once four years earlier. When I returned his call, he asked me to work about six weeks per year and offered to pay me $200 more per day that my previous assignment. God multiplied my gift more than 30 fold in less than 15 minutes. Since then, he has multiplied that gift much more.
I have experienced blessings of the fruit of the Spirit – love, joy, peace, patience, kindness, goodness, faithfulness, gentleness, and self-control (Gal 5:22-23) .
Before Jesus, I was self-centered, living to retire early, looking forward to "the good life." Since accepting Jesus as my LORD and Savior in 2001, I have been experiencing the abundant life that Jesus promises.
In retrospect, I realize that I had an empty-ness in my life that only could be filled with a personal relationship with Jesus. Jesus is the missing piece of the puzzle to make everyone's life complete, whether they want to admit it or not.
The theme verse of my life is the Greatest Commandment (Matt 22:37-39, Mark 12:29-31, Luke 10:27-28) – "Jesus replied: Love the LORD your God with all your heart and with all your soul and with all your mind. This is the first and greatest commandment. And the second is like it: Love your neighbor as yourself. All the Law and the Prophets hang on these two commandments."
My theme verse for each day is Matthew 6:33 – "Seek ye first the kingdom of God and His righteousness and all these things will be given unto you." You see, God wants us to put Him first in real terms. Good habits are the key to all success. Successful people do daily what unsuccessful people do occasionally.
My life slogan is "Blessed to be a blessing!" God blesses people to bless others! My calling is to be a great salesman for the Word of God. Things happen for a reason. God has crossed our paths for a reason. There is no such thing as a "coincidence."
Why do you suppose God has directed you to read or listen to my testimony?
Do you know Jesus personally? If not, what's holding you back? Why not give Jesus a try for a year. If He's not the best thing that ever happened to you, you can always go back to your old way. But I seriously doubt if you will choose to do that.
JESUS LOVES YOU!
That's good news. And God has a wonderful plan for your life. You were created by God for a great and mighty purpose. The Bible is God's love letter to you. Jesus is waiting for you to surrender your life to Him to offer you love, joy, and peace like you have never experienced before. Jesus says "Behold, I stand at the door (of your heart) and knock. If anyone hears My voice and opens the door, I will come in to him and dine with him, and he with Me." (Rev 3:20) Will you let Him in?
BE a disciple of Jesus! Walking with Jesus begins with a moment of surrender and then requires a daily dying to self.
If you have a personal relationship with Jesus, here a few suggestions to grow spiritually:
Read the Bible and pray daily – spend daily quiet time alone with God
Join and participate in a local Bible-believing church
Join a LIFE group (small group of ten or fewer people)
In April 2002, I heard Dr. Jerry Falwell preach at Thomas Road Baptist Church in Lynchburg Virginia. It "just happened" to be the 50th anniversary of him giving his heart to the LORD. He said, "Any Christian who's faith is not rooted in the Word of God has no roots (no firm foundation) and will be blown about by the wind." It's not enough to just sing to God and lift your arms in the air. For a rock-solid relationship with God, the Word of God must be your foundation.
Thank you for taking the time to read or listen to my story.

May the LORD richly bless you my friend!
Joseph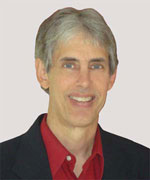 Joseph Peck, M.D.
"Blessed to be a blessing"
Dr. Breakthrough, THE CONNECTOR, and The Journal Guy
Founder and Executive Director of Webinars777
Breakthrough Life Coach helping your DREAMS come true
Creative Marketing and Communication Specialist
Empower 2000, Inc.
Empowering and Connecting a New Generation of Godly THOUGHT LEADERS
POWER NETWORKING God's Army Around the World
Changing Lives to Disciple Nations
Connect – BE Blessed To Be A Blessing
LinkedIn: http://linkedin.com/in/thejournalguy
Facebook: http://facebook.com/thejournalguy
Twitter: http://twitter.com/thejournalguy
YouTube: http://www.youtube.com/MastersmindMarketing
P.S. Sign up TODAY for my free E-course "30 Days To Breakthrough!" God wants to transform your life NOW!
P.S.S. Spiritual Journaling will transform your life!
UNCOMMON Journaling is the key
to unlock YOUR dreams!