Merry Christmas and Happy New Year from Joseph and Julia Peck! (2010)
25 December 2010
One Comment
Boy 2010 went by fast. It seemed like a big blur until I started to review highlights from my journal and post photos for the entire year at Flickr. Then I was able to appreciate how rich the year really was. Our family is SO BLESSED. And we are grateful for EVERY good gift that comes from above, from the Father of lights.
I understand first hand why Jim Rohn (known as America's foremost business philosopher) said the three greatest treasures to leave behind for the next generation are pictures, your journal, and your library. Your library includes your collection of books, audios, videos, etc that taught you, helped you develop a philosophy and defend your ideals, and shaped you to become who you are, hopefully influential and sophisticated, but definitely unique.
For more than 10 years in a row, Julia and I sent out beautiful custom Christmas cards and letters each year in the mail. By the time our last mailing went out for Christmas of 2007, we had almost 1,000 people on our list. Sending out those cards would take more than a week of our time and cost about $1,000.
This year, with our combined email lists, we are sending our special greeting to more than 2,000 people at no cost and the total time to review my journal, write this letter, and upload photos for the entire year took less than 2 days. And our multimedia message includes a variety of links.


We consider our family Christmas card one of the best gifts we can give to you because it's the gift of ourselves, sharing our lives with you.
CLICK HERE to see our photos for 2010.
If I had to pick one word to summarize 2010 it would be BREAKTHROUGH. In early Dec 2009, I began taking a 10-week Breakthrough Life Coach training course taught by Janet Daughtry. That led to a whole chain reaction of breakthroughs.
For example, later in December 2009, our son Robbie asked me to start coaching him again on a weekly basis. Within a month or two, I began calling our sessions "Breakthrough Life Coaching" sessions and sure enough Robbie began experiencing major breakthroughs quickly. In the Spring of 2010, Robbie told me this was the best year of his life and a week later he told me the greatest gift I could have ever given him was my gift of coaching.
On February 1, 2010 I officially launched my free e-course called "30 Days To Breakthrough" teaching people how to be good stewards with their Time, Talent, Treasure, and Temple. This was something I had wanted to do for about 2 years. Nine months after the launch, I had subscribers from at least 40 states and 36 countries. And the list keeps growing and growing automatically each month. I sense this will be the greatest legacy I leave behind to change lives and disciple nations. CLICK HERE to learn more.
On Saturday February 27, I officially began using my middle name (Joseph) instead of my nickname (Randy) per Holy Spirit's prompting. I spent about 8 hours that first day change my email signature on blogs, email autoresponders, etc. The very next day I received an email out-of-the-blue from Dr. Bruce Cook asking to connect with me. When we first spoke on March 1, we shared stories and dreams for 3 hours. This was amazing because I had been trying to connect with Bruce for 4 months per Nancy Slocum's recommendation.
Bruce is the founder and convener of KEYS, the Kingdom Economic Yearly Summit, the Christian equivalent of the World Business Forum. Over the course of the year, Bruce opened many new doors of opportunity for me, including meeting many highly influential people.
On my birthday (March 18), heavenly Father released His birthday gift to the world – "The Father's Blessing" webinar with Bruce Cook. This was by far the most popular webinar I had ever hosted up to then with 119 people registering from at least 22 states and 9 countries.
This webinar and my evolving relationship with Bruce eventually opened the door to host the VISIONS777 12-week, 24 webinars series, casting God's visions for the next decade. What Holy Spirit did during this webinar series was so huge. A series of books will eventually be written about the fruit resulting from this.
The highlight for Julia and me this year was our trip in late August to Washington state for our nephew Andy's wedding. This was a great opportunity to get together on several wonderful occasions with extended family, many of whom we had not seen for more than 10 years. Icing on the cake for this trip to Washington was the opportunity to stay for 3 nights at the home of Rod and Carrie Stone in Anacordis. CLICK HERE to see photos from our trip.
Julia had a transitional year in 2010. While she still is very fit and competed in several triathlons this year (qualifying for the Xterra World Triathlon Championship once again), she spent much more time teaching kickboxing classes at two local gyms.
Julia's World Bean Roasthers coffee business continued to grow steadily and is now profitable. During the Christmas holiday season, she experience record orders. And we thank each person who has ordered coffee from her.
Caren is now 25 years old. After graduating from the College of William and Mary in May 2007 with a degree in accounting, she moved to northern Virginia near Julia's mom. For the past year and a half Caren worked for The Carlyle Group. For the past two years, Caren has been dating Seth Roth.
Robbie is 23 years old, having graduated from the University of Virginia with a degree in Systems Engineering in May 2009. He lives in Arlington near Caren and has been working for Accenture in Washington DC ever since. For the past half year, Robbie has been dating Emily Schuller, the daughter of a retired Navy captain.
We are thankful that both Caren and Robbie prioritize family activities and get togethers.
Maui, our chocolate lab puppy that Caren gave us as a surprise present for Christmas 2009, celebrated her one year birthday on November 15. She has been an absolute delight for Julia and me and our family. And she makes me get out for long walks several times each day.
Family highlights for 2010 included:
After reviewing and uploading photos for the past year, it's obvious to me that the time spent with family has been the most precious.
Other things I especially appreciated this year included:
Being able to work out of home with a flexible schedule
Frequent visits with family and friends
Supporting Julia in her triathlons as her companion and personal photographer
Continuing to sow good seeds to change lives with my frequent blog posts at yourdailyblessing.com and journal777.com. I just discovered that

people from 156 nations of the world visited my Journal777.com blog

in 2010.
Participating in many of the weekly Marching Through Culpeper prayer calls

Hosting many highly inspirational webinars

(learn more)
A trip to Dayton Ohio with Dr. Jerry Graham to visit Tim Schofield in February (see photos)
Participating by webcast in the international launch of the Kingdom Marketplace Coalition by Dr. Francis Myles and his team. I was one of the first people to join.
Going to Kelly Godfrey's wedding on March 13. I worked with Kelly's father, Dr. Pete Godfrey for 12 years at Culpeper Hospital. (see photos)
Visiting Bob & Carol Sims, Bruce Cook, Dr. Francis Myles, and Kyle Newton in Texas March 24-26 (see photos)
My first trip to Las Vegas with Jerry Graham for an internet marketing conference in April (see photos)
Participating in and speaking at the "Transforming Men's Hearts Retreat" at Shenandoah Spring Camp in Madison Virginia on May 14-15 (see photos)
Going to Richmond on June 16 to support Nancy Slocum for her presentation titled "Making Kingdom Connections Through Blogging" to the Richmond Christians Who Write group. I met Judi Reid in person for the first time. I also met Tom Lacy. (see photos)

Launching my international Breakthrough Life Coaching career

on July 6 when I sent an e-blast to my entire Constant Contact list inviting them to receive a free 30 minute coaching session. 15 people raised their hand within the first 16 hours.

Getting connected to Will Green

. Will called me out-of-the-blue on July 13, exactly fourteen days before the official launch of the Visions777 webinar series, and shared

God's vision

given to him during a 50 day fast in early 2010 to

raise up 100 million Word Warriors in America in the next decade

. Since then we have become dear friends. A few weeks later, Will gifted me a Word Warriors Audio Bible, which has been a tremendous blessing.
In August, Will Green officially became my first client ever in my $5,000 5-week Master's Mind Marketing Program. After just two weeks, he told me he already received more than his money's worth.
Partnering with Michael Oswald to get ready to launch a virtual "30-60-100 Master's Mind Marking Project For CEO's "
Holy Spirit revealed to me that my key word for 2011 is COMMITMENT, my key scripture is James 5:12 – "Let your 'yes' be 'yes' and your 'no' be 'no'!", and my key question is "What will be your legacy?"
Some simple written goals I have set for 2011 include
Praying three times each day like Daniel did

Memorizing Psalm 91

in January 2011 as I pray that and personalize it 3x/day
Writing and publishing a new book "

UNCOMMON Journaling For Divine Destiny

" by May 31, 2011

Personally hosting 5 webinars/week by March 2011

Intentionally growing the subscribers for "30 Days To Breakthrough" to 10,000 or more by Dec 31, 2011 through Social Media and reaching someone in every nation of the world

Doubling our family's gross business income each month during 2011
Blessing to be COMMITTED to what the LORD is calling you to!
Joseph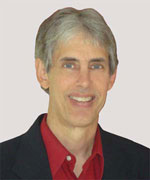 Joseph Peck, M.D.
"Blessed to be a blessing"
THE CONNECTOR and The Journal Guy
Webinar Marketing Strategist
Changing Lives and Discipling Nations
www.empower2000.com
540-445-1GOD (540-445-1463)
STAY CONNECTED
Twitter: http://twitter.com/thejournalguy
Facebook: http://facebook.com/thejournalguy
LinkedIn: http://linkedin.com/in/thejournalguy
P.S. Sign up TODAY for my free E-course "30 Days To Breakthrough!" God wants to transform your life NOW!
P.S.S. Spiritual Journaling will transform your life!
UNCOMMON Journaling is the key
to unlock YOUR dreams!