Merry Christmas from the Peck family (2007)
25 December 2007
One Comment
2007 Christmas letter from the Peck family
December 25, 2007
Merry Christmas from Randy (Joseph), Julia, Caren, and Robbie Peck!
In 2007 my theme verse was "BE STILL" from Psalm 46:10a. The best words to describe this year are REST and FAMILY. In December 2006, in obedience to the Holy Spirit and in faith I stepped away from my easiest, most enjoyable, and highest paying anesthesia job to take a year of Sabbath rest. While at times I've done a poor job at resting, I now realize God used this year to transition me in my career from a clinical anesthesiologist to an Internet marketing specialist and Christian life coach.
The highlight for Julia and me this year was our trip in late September to Lake Tahoe, where Julia competed in the Xterra National Triathlon Championships. This was a belated (15 months late) 25th anniversary celebration that we will never forget. And for icing on the cake, Julia's mother and Betty Adams (the Kim's former neighbor) came to stay with us for two days to watch Julia compete.
Other special trips as a couple included a trip to Cancun Mexico with my parents in February and a visit to Minneapolis Minnesota with Caren for Arleigh Heeren's wedding in October.
The low point for our family this year was the passing away in October of Ginger, our 13 year old golden retriever and close member of our family. Other low points for me this year included the termination of our weekly men's coaching group meetings in January 2007, no summer family vacation, and the termination of our weekly Pray Culpeper meetings in July after two years of consistent gatherings.
One of the biggest challenges as a family this year was financial, but the end result was growth in patience, compassion, faith, and trust in the Lord. We had taken a lot of blessings for granted in the past.
God blessed Julia with her best health and physical condition in years. She continues to be one of the top athletes in her age group for both running races and triathlons. In June, Julia and her identical twin sister (Issi) celebrated their 50th birthdays. In addition to a surprise birthday party by friends in Culpeper, we had at least two other family gatherings to celebrate their lives and health.
Thanks to all the hard work that Julia put into her new coffee roasting business this year, World Bean Roasthers is slowly and steadily growing. Through this ministry, Julia hopes to eventually be able to bless poor coffee farmers in many third world nations.
Caren thoroughly enjoyed her last spring semester in college. A highlight was her spring break trip to Punta Cana in the Dominican Republic with her 4-year college roommate, Bethany. In May 2007, Caren graduated from the College of William and Mary with a Bachelor's of Business Administration in Accounting. Over the summer, she came back home while taking classes in order to gain eligibility to sit for the CPA exam.
The weekend of Julia's 50th birthday, Caren competed in her first triathlon with Julia, and seemed to catch the "fever", as she continued to swim, bike, and run over the summer, as well as complete another one. In the Fall, she moved in with Julia's mother in Falls Church, Virginia, where she continued her classes and worked 32 hours/week for Cherry, Bekaert, and Holland–a regional public accounting firm where Caren will start full-time in January as an Auditor.
During the summer, Robbie worked for me full-time to help with my internet marketing business (ministry). After overcoming a personal challenge, he began his third year of college in the Fall at the University of Virginia. Robbie's major is systems engineering – a practical one for the business world. Assuming a leadership role at UVa, Robbie helped start the Hoos Longboarding Club.
A few months ago, Robbie agreed to allow me to formally coach him three times per month. This is helping him grow and achieve new goals in several areas of his life. Some recent fruit of this is that Robbie has begun spending morning quiet time with God a few days each week and he began participating in a Christian small group of college students that meets weekly.
A top highlight for me personally this year was participating in the Lifeforming Leadership Coach training, the most practical and beneficial training for me in my entire life. This is helping me become better at listening, asking powerful questions, and allowing God to initiate change in people rather than telling and giving advice. My favorite new contacts for the year were Jerry and Sharon Graham, two wonderful Christian life coaches.
Another high point this year was my 11 day trip to Israel at Passover time with two good friends from my church. This was my first trip ever to Israel and it happened to be the 40th anniversary of Jerusalem becoming the capital of Israel.
Other things I especially appreciated this year included:
Being at home much more
Frequent visits with family and friends
Continuing to sow good seeds to change lives with my daily devotionals called "Your Daily Blessing"
The Transformation North Carolina event in January 2007
My three courses at Life Christian University
The Assembly 2007 in Virginia Beach in April, celebrating the 400th anniversary of Virginia and America
The National Day of Prayer and Global Day of Prayer events in Culpeper in May
Supporting Julia in her triathlons as her companion and personal photographer
More blessings
To see photos of our family and friends for the year, please visit our Photo Gallery (coming by mid-late Jan 2011).
To sign up to receive my daily devotional, visit http://www.YourDailyBlessing.com.
To learn more about how we can help you with internet marketing, visit http://www.PeckWebs.com.
To order freshly roasted coffee from Julia, visit http://www.WorldBeanRoasthers.com.
Blessing to know Jesus and make Him known!
Incidentally, on February 27, 2010, I officially began using my middle name (Joseph) instead of my nickname (Randy) per the LORD's prompting.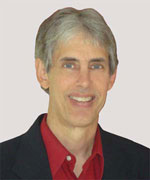 Joseph
Joseph Peck, M.D.
The Time Doctor
Empowering Dreams
Author, I Was Busy, Now I'm Not
www.empower2000.com
Connect – BE Blessed To Be A Blessing
LinkedIn: http://linkedin.com/in/thejournalguy
Facebook: http://facebook.com/thejournalguy
Twitter: http://twitter.com/thejournalguy

SHARE YOUR VICTORIES below!
It is easy, fun, and will inspire others.
There is tremendous power in a testimony. "And they overcame him (the devil) by the blood of the Lamb and by the word of their testimony." – Revelations 12:11
Caring/Sharing
Poem by Hugh Traulsen
If you dare to care, then share!
If you share, pay heed!!
God will reward every good deed!!!