#WFJ: THE MIRACLE OF CHRISTMAS IS CHRIST!
19 December 2009
No Comment
"For God so loved the world that He gave His only begotten Son, that whoever believes in Him should not perish but have everlasting life." (John 3:16)
Today was another historical day of taking a stand for the WFJ GLOBAL MOVEMENT. Team destiny hosted their final of three WFJ (Words From Jesus) webinars in December 2009 called "The Miracle of Christmas."
Dr. Joseph Peck served as the global connector and host of this webinar. The guest panelists were: Deb Smith, Richard Mayhan, Bertha Hinson, and me, Abigail Slocum. Clearly the Holy Spirit took control of the webinar before it ever started and never let go!
He began by waking me up at 3:22 AM to give me this prophetic word – WFJ: THE MIRACLE OF CHRISTMAS IS CHRIST! It was His way of orchestrating the whole focus for the discussion. These are the questions we covered:
What is the Miracle of Christmas?
What is the significance of Isaiah 9:1-7?
How does someone come into the LIGHT of Jesus?
What can people do to experience their most special Christmas ever?
Prayer for an UNCOMMON Christmas blessing.
WFJ: THE MIRACLE OF CHRISTMAS IS CHRIST!
Take the tour of the Word and be free in Christ. CHRISTMAS IS A SEASON FOR MIRACLES BUT EVERY DAY IS A MIRACLE IN CHRIST! TO BE IN CHRIST IS THE GREATEST MIRACLE OF ALL.
SALVATION IS THE GREATEST MIRACLE OF ALL. It is Godís free gift to all mankind. For God so loved the world that He gave His only begotten Son that whosoever believes in Him shall be saved (have eternal life).(John 3:16).
What is so miraculous is that SALVATION IS THE "GREAT EXCHANGE!" MAN GIVES GOD HIS IMPERFECT, BROKEN, SINFUL LIFE IN EXCHANGE FOR A PERFECT (COMPLETE) LIFE IN CHRIST. JESUS GIVES HIS ALL FOR OUR ALL!
When you receive Christ as your personal Lord and Savior, the LIGHT OF THE WORLD – THE CANDLE OF MAN, comes into your heart to show you the most excellent way of all to live. IT IS THE WAY OF LOVE BECAUSE GOD IS LOVE.
In this "GREAT EXCHANGE," your old sinful man dies and the new man comes alive in Christ. CHRIST LIVES THROUGH YOU to live the perfect will of God which is righteousness, peace and joy in the Holy Spirit. (Romans 14:17).
Unity of the Father, Son, and Holy Spirit is your inheritance as a born again child of God. IT IS A LIFE OF VICTORY AND TOTAL PROVISION. To be one with the Father, Son, and Holy Spirit is to be free from every bondage of sin and to be free to experience the fullness and abundance of life in Christ Jesus. JESUS IS THE DOOR TO FREEDOM AND TOTAL FULFILLMENT.
Jesusí arms are open wide and ALL THAT BELONGS TO THE FATHER OF LIGHTS IS YOURS WHEN YOU SAY "YES" TO JESUS who is the express image and likeness of God, and His Kingdom of Love becomes yours!
IT IS A SUPERNATURAL GIFT OF DIVINE INFUSION AND PROPORTION AND IS THE GREATEST MIRACLE OF ALL! Become one with the King of Kings and the Lord of Lords. ALLOW THE PRINCE OF PEACE TO RULE IN YOUR HEART FOREVERMORE, for God set eternity in the heart of man. He loves YOU so much and nothing will ever separate YOU from His love.
LET THE LIGHT OF THE WORLD LIGHT YOUR PATH AND BE A BEACON OF HOPE TO ALL MANKIND. THE KING OF GLORY HAS CHOSEN AND MADE A WAY TO TAKE UP RESIDENCE IN YOUR HEART AND BE YOUR KING AND PRINCE OF PEACE. SAY YES TO HIM AND THE KINGDOM IS YOURS!
MERRY CHRISTMAS TO ALL. The Redeemer wants to take all of you in your imperfection and transform you into the likeness of Christ. RECEIVE THE GREATEST GIFT KNOWN TO MANKIND AND LIVE "THE GREAT ADVENTURE" IN CHRIST. NOTHING CAN COMPARE TO THIS INDECSRIBABLE GIFT OF PURE AND PERFECT LOVE. It is greater than anything you ever wanted for Christmas for it is the desire of your heart. RECEIVE GODíS GIFT AND SPEND THE REST OF YOUR NATURAL LIFE AND ETERNITY UNWRAPPING JESUS, GODíS GIFT OF HIMSELF WHO IS PERFECT LOVE. THERE IS NO END TO LOVE. REJOICE AND BE AT PEACE. IMMANUEL HAS COME!
RECEIVE ALL OF THE GREATEST MIRACLE WHO EVER WAS OR IS TO COME! Let Christ have free reign in your heart and become His walking talking miracle and witness to all mankind. Your light has come. BE GLORIFIED IN HIS ETERNAL PRESENCE.
I LOVE YOU, MY CHILD. BE MADE WHOLE. ENTER THE JOY OF THE LORD. MERRY CHRISTMAS FROM THE PERFECT LOVER OF YOUR SOUL! BE SATISFIED IN ME. I AM YOUR FULFILLMENT AND HEARTíS DESIRE. SHALOM.
Love in Jesus,
Nancy Slocum
"A pen in God's hand giving LOVE a voice"
The Bellows of God
www.Nancy777.com
Prayer Power
If you donít know Jesus as your personal Lord and Savior, please say this prayer out loud from your heart and you shall be saved and come into God's Kingdom of Love.
Father God, I believe in my heart that you sent your Son Jesus to die on the cross for me. I believe Jesus paid my sin debt in full. It was a debt I could not repay and it was a debt Jesus did not owe. Thank You, Jesus. I accept your perfect gift and sacrifice. Come into my heart and be my Lord and Savior. Baptize me in the power of your Holy Spirit and I will serve you all the days of my life! I am saved! I am free! Thank you, in Jesus name. Amen.
May you allow the God of all hope and the Prince of Peace to rule in your heart this day and forevermore. May this truly be your most significant Christmas ever as the FULLNESS of the gift of God's LOVE FOR YOU, becomes an everyday reality in your life!
I BLESS YOU with the joy, laughter, and peace of God! I BLESS YOU with God's amazing grace! I pray this in the mighty name of Jesus. Amen.
——————————————————————-
Come experience the excitement of our vibrant, online, world-wide community (TRIBE) that is changing lives to disciple nations.
Webinar Details
Title: The Miracle of Christmas
Series: Words From Jesus: How to hear God's voice
Date/Time: Saturday December 19, 2009, 8 am EST
Facilitator: Holy Spirit
Host: Dr. Joseph Peck
Panelists:
1) Abigail Slocum – founder of God Whispers
2) Bertha Hinson – founder of Beauty From Ashes TV and His Gateway
3) Deb Smith – founder of Connect 7 Coaching
4) Lynne Lee – founder of Christian LIFE Coaching
5) Richard Mayhan – founder of Prodigan Returns; leader with Worldprayr
Here is what we covered …
What is the Miracle of Christmas?
What is the significance of Isaiah 9:1-7 ?
How do YOU come into the LIGHT of Jesus?
What can YOU do to experience your most special Christmas ever?
Prayer for a UNCOMMON Christmas blessing
Watch Team Destiny's complete webinar "The Miracle of Christmas!"
Click on the image below to watch this 116 minute Camtasia video
RIGHT CLICK HERE and choose "Save Target As" to download the 116 minute MP3 recording of this webinar.
BREAKTHROUGH RESOURCES
For those of you who can afford it, we encourage you to SOW A $144 SEED (= 12 x 12 = 1% of $14,400) to bless someone in need – the poor, the hungry, widows, orphans, prisoners, or the persecuted. Thank you!
Blessings to TAKE ACTION to make this your most special Christmas season ever!
Joseph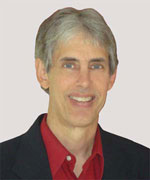 Joseph Peck, M.D.
"Blessed to be a blessing"
THE CONNECTOR and The Journal Guy
Breakthrough Life Coach
Creative Marketing and Communication Specialist
Empower 2000, Inc.
"Raising the Bar of Leadership to Empower People, Businesses, and Communities"
Changing Lives to Disciple Nations
www.empower2000.com
540-445-1GOD (540-445-1463)
"By this My Father is glorified, that you bear much fruit;" (John 15:8a)
P.S. At the Apostolic Council of Prophetic Elders in the U.K. earlier this year, the primary word received was "no more business as usual."
P.S.S. We want your feedback. We encouarge each of you to share your thoughts below.
P.S.S.S. Please help us share this wealth – "The Miracle of Christmas!" – with the world! THE TIME IS NOW! Here are Sample Tweets
What is the Miracle of Christmas? http://bit.ly/65eCQk #worldprayer
What is the significance of Isaiah 9:1-7? http://bit.ly/65eCQk #worldprayer
How do YOU come into the LIGHT of Jesus? http://bit.ly/65eCQk #worldprayer
What can YOU do to experience your most special Christmas ever? http://bit.ly/65eCQk #worldprayer
Prayer for a UNCOMMON Christmas blessing http://bit.ly/65eCQk #worldprayer
What do you want for Christmas more than anything else? http://bit.ly/65eCQk #worldprayer
What is your greatest heart's desire? http://bit.ly/65eCQk #worldprayer
What is the greatest miracle of all? http://bit.ly/65eCQk #worldprayer
What is the GREAT EXCHANGE? http://bit.ly/65eCQk #worldprayer
Where is the door to freedom and total fulfillment? http://bit.ly/65eCQk #worldprayer
What is the way of LOVE? http://bit.ly/65eCQk #worldprayer
Allow the Prince of Peace to rule in your heart forever http://bit.ly/65eCQk #worldprayer
Let the Light of the world light your path http://bit.ly/65eCQk #worldprayer
BE a beacon of hope to all mankind http://bit.ly/65eCQk #worldprayer
Merry Christmas to all http://bit.ly/65eCQk #worldprayer
Receive the greatest gift know to mankind http://bit.ly/65eCQk #worldprayer
Live "THE GREAT ADVENTURE" in CHRIST http://bit.ly/65eCQk #worldprayer
Enter the joy of the LORD this Christmas season http://bit.ly/65eCQk #worldprayer