#WFJ: The Spiritual Triangle Between Virginia, the U.K. And Italy
5 December 2009
No Comment
Today (December 5, 2009) is a historical day because the "WFJ GLOBAL MOVEMENT" WAS LAUNCHED!!! Dr. Randy Peck hosted the Webinar (WFJ) WORDS FROM JESUS: HOW TO HEAR GOD'S VOICE. The topic was "The Spiritual Triangle Between Virginia, the U.K. and Italy. His guest panelists were Renato and Patrizia Amato from Italy and Lynne Lee from the U.K.
You may be wondering what is this WFJ GLOBAL MOVEMENT? Simply put it is the worldwide sharing of the Words From Jesus one receives in their quiet time with the Lord Jesus Christ. It is the spiritual discipline of "Two Way Journaling," namely written dialogue/prayer. This habit bears extraordinary fruit and creates major transformation. When shared it is wonderfully multiplied.
Renato and Patrizia have been missionaries for many years. They both have been journaling and recording the words they hear from Jesus for a long time. Renato began posting these "LIFE GIVING" words in his blog and called them WFJ (Words From Jesus). Other life time two way journalists: Lynne Lee , Dr. Randy Peck, Bertha Hinson and myself also began posting our own WFJ in our blogs.
We truly believe this is a God inspired idea led by the Holy Spirit to create a worldwide WFJ MOVEMENT. It will cause millions of people to desire to hear from God for themselves through two way journaling. Now more than any other time in history, people need to hear from God. People are so desperate and hungry to know that God loves them and has a purpose for their lives. He cares for them and wants to direct their lives step by step. God designed every human heart for relationship. God's burning desire is to have an abiding intimate relationship with each one of us.
Long beore the Webinar began, the Lord woke me up at precisely 6:12 AM and prompted me to begin praying in the spirit and interceding with resurrection power for Dr. Randy Peck's webinar today and for the WFJ GLOBAL MOVEMENT to begin with a bang!
The number 6:12 is significant.
6 is the # for man. I AM INTERCEDING FOR:
The eyes of man to be opened to this God-sized WFJ move of God.
The ears of man to be opened to this truth:

UPON THIS WFJ ROCK OF REVELATION JESUS WILL BUILD HIS CHURCH"

The hearts of man to be drawn like magnets all over the world by the power of the Holy Spirit to this call of God to come to Jesus and His Word.
I pray for God to stir up a deep desire for men, women and children to want to learn how to two way journal so they can hear the voice of God for themselves and then publish His Word to the world.
I declare in Jesus name that the mouth of the enemy is being slammed shut and the Words of Jesus are exponentially exploding in the earth to overcome every lie.
Every knee of man will bow and every tongue of man will confess that JESUS IS LORD!
The number 12 is significant.
Twelve is the number for government and apostolic authority.

For unto us a child is born, unto us a Son is given: And the government will be upon His shoulder. And His name will be called Wonderful, Counselor, Mighty God, Everlasting Father, Prince of Peace. (Isaiah 9:6)

Twelve is the number of tribes of Israel. I CALL the tribes of the Lion of Judah to ARISE and take their rightful place in the plan of God and to spread the GOOD NEWS to the ends of the earth with the WORDS OF JESUS!
I want to invite and encourage everyone reading this to become a part of this vital worldwide move of God. Remember that "Two Way Journaling is God's Supernatural HIGHway to His Heart!" Just start where you are!
Be blessed and go in the name of Jesus today knowing that WE ARE HISTORYMAKERS DECLARING THE WORDS FROM JESUS TO A DYING WORLD GROANING FOR THE SONS OF MAN TO BE MANIFEST IN THIS EARTH!
MERRY CHRISTMAS TO ALL FOR THE BEST CHRISTMAS EVER IN JESUS NAME!
In Christ,
Nancy Slocum
"A pen in God's hand, giving LOVE a voice"
The bellows of God
www.nancy777.com
Prayer Power
Lord God Almighty, Your will be done this day on earth as it is in heaven regarding Your "Words From Jesus Global Movement," in the matchless name of Jesus! Amen.
——————————————————————-
Come experience the excitement of our vibrant, online, world-wide community (TRIBE) that is changing lives to disciple nations.
Webinar Details
Title: The Spiritual Triangle Between Virginia, the U.K., and Italy
Series: Words From Jesus: How to hear God's voice
Date/Time: Saturday December 5, 2009, 8 am EST
Facilitator: Holy Spirit
Host: Dr. Joseph Peck
Panelists:
– Lynne Lee: Founder of Christian Life Coaching
– Renato Amato: Cofounder of Healing Broken Hearts and the Words From Jesus global movement
You're invited to watch Team Destiny's INAUGURAL "Words From Jesus: How To Hear God's Voice" webinar launch. Listen to what I consider to be my BIGGEST GOD STORY of 2009.
We are going to have this webinar transcribed, edited, and made into a book. And all (100%) of the proceeds from this will go to Renato and Patrizia Amato, Italian missionaries for more than 30 years, and the ones who started this Words From Jesus global movement.
Here is what we covered …
How God connected Dr. Peck (Virginia), Lynne Lee (U.K.), and Renato Amato (Italy) in 2009
Fruit of obedience in sowing UNCOMMON seeds into Renato's life
The significance of the spiritual triangle between Virginia, the U.K., and Italy
Watch Team Destiny's complete webinar "The Spiritual Triangle!"
Click on the image below to watch this 145 minute Camtasia video
RIGHT CLICK HERE and choose "Save Target As" to download the 145 minute MP3 recording of this webinar.
BREAKTHROUGH RESOURCES
Blessings to TAKE ACTION to make this your most special Christmas season ever!
Joseph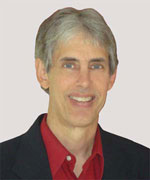 Joseph Peck, M.D.
"Blessed to be a blessing"
THE CONNECTOR and The Journal Guy
Breakthrough Life Coach
Creative Marketing and Communication Specialist
Empower 2000, Inc.
"Raising the Bar of Leadership to Empower People, Businesses, and Communities"
Changing Lives to Disciple Nations
www.empower2000.com
540-445-1GOD (540-445-1463)
STAY CONNECTED
Twitter: http://twitter.com/thejournalguy
Facebook: http://facebook.com/thejournalguy
LinkedIn: http://linkedin.com/in/thejournalguy
P.S. Sign up TODAY for my free E-course "30 Days To Breakthrough!" God wants to transform your life NOW!
P.S.S. Spiritual Journaling will transform your life!
UNCOMMON Journaling is the key
to unlock YOUR dreams!