Words From Jesus to Randy
20 December 2009
No Comment
We have a living God, a speaking God! One who loves us, His children, and He particularly loves to speak to us! He can speak to any one of us who love Him.
"In the Last Days I will pour out of My Spirit upon all flesh: your sons and your daughters shall prophesy, and your young men shall see visions, and your old men shall dream dreams" (Acts 2:17).
You might be thinking, "I read the Bible every day, so I'm hearing from the Lord every day." While it's good to read the Bible, the recorded Word of the Lord, which is the foundation of our Christian faith, it's wonderful to also hear straight from the Lord and "take heed to His sure word of prophecy, as to a light that shines in a dark place, until the day dawn, and the day star arise in our hearts" (2 Peter 1:19).
His Word says to "Stir up the gift of God which is in you" (2 Timothy 1:6). So, every day should be a new experience for us, a new listening to the Voice of the Lord. Why live only on yesterday's spiritual food, when we can have fresh "manna from Heaven" (John 6:58) every day? Jesus still speaks today! Listen to what He told me on June 15, 2008:
I have the KEYS – simple keys to BREAKTHROUGH. It's not complicated. You have to trust me on this. Just keep writing down what You hear me saying. I know what works and what doesn't. I am the Alpha and Omega, so I see the end from the beginning. I have to show You before you can show others. What you shared at Soul Purpose Church today was good. Even though it seems that most people didn't get it, seeds were planted. You have a generous heart. What you're doing in secret, I will reward openly. That's My word – that's My promise.
BREAKTHROUGH RESOURCES
Words from Jesus to R. Joseph Peck, "a pen in God's hand, giving love a voice"
Blessings to CHOOSE a LIFE of abundance!
Joseph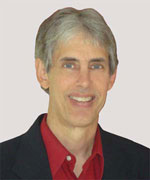 Joseph Peck, M.D.
"Blessed to be a blessing"
THE CONNECTOR and The Journal Guy
Breakthrough Life Coach
Creative Marketing and Communication Specialist
Empower 2000, Inc.
"Raising the Bar of Leadership to Empower People, Businesses, and Communities"
Changing Lives to Disciple Nations
www.empower2000.com
540-445-1GOD (540-445-1463)
STAY CONNECTED
Twitter: http://twitter.com/thejournalguy
Facebook: http://facebook.com/thejournalguy
LinkedIn: http://linkedin.com/in/thejournalguy
P.S. Sign up TODAY for my free E-course "30 Days To Breakthrough!" God wants to transform your life NOW!
P.S.S. Spiritual Journaling will transform your life!
UNCOMMON Journaling is the key
to unlock YOUR dreams!